For Debra Messing, an American actress known for her many television roles, CoolSculpting is all about empowerment.
CoolSculpting is the FDA-cleared, non-surgical treatment that freezes unwanted fat away with NO surgery and little to no downtime – helping Debra and many others feel confident about the way they look.
A Great Decision For Yourself
Because CoolSculpting is clinically proven to reduce an average of 20% to 25% of the fat in a treated area, it is Debra's go-to solution. Debra didn't make the decision to try CoolSculpting because someone else thought she should.
As an empowered woman, Debra found that CoolSculpting was a proven, safe and effective treatment that froze away her unwanted fat. Debra did CoolSculpting for the same reason she makes healthy diet choices, she wants to feel better about herself.
"I'm not doing this for anybody else. I'm not doing this because someone out there has said 'you need to do this.' I'm doing this because I want to do it."

- Debra Messing
CoolSculpting patients have expressed that they get more than just a physical transformation from the treatment. When you like the way you look, love how your clothes fit, and feel more confident in your own skin, your outlook on life can change.
As Debra says, CoolSculpting is something "you can do it for yourself," it is something that "makes you feel better about yourself."
"I'm partnering with CoolSculpting because I love that it gives people the ability to feel better in their own skin and doesn't require major surgery."

- Debra Messing
CoolSculpting Makes 'Looking Good' Easy
The latest CoolSculpting technology can treat a patient in 35 minutes! CoolSculpting requires no surgery and little to no downtime, and it is an alternative to invasive liposuction procedures.
CoolSculpting physicians understand that every body is different and will work with you to create a holistic treatment plan that best fits your needs. CoolSculpting is truly a one-of-a-kind treatment.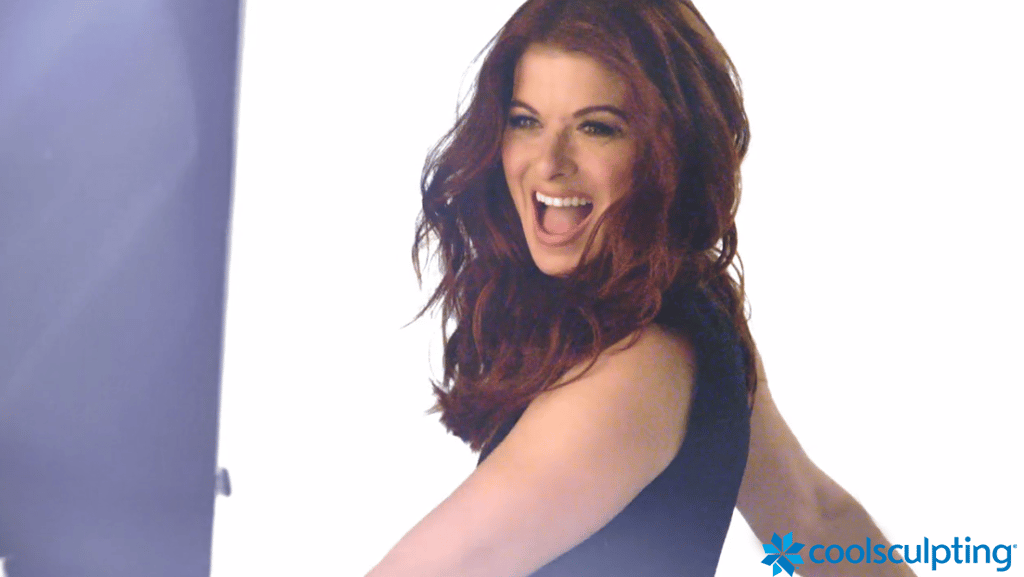 CoolSculpting provides long-term results from every angle. The results speak for themselves.
Would you share a before and after photo of yourself?
Feel Better in Your Own Skin
Debra Messing partnered with CoolSculpting because she knows that the FDA-cleared treatment has proven results. After experiencing results herself, she can easily answer, "Yes," when asked, "does CoolSculpting work?"
Wondering if you are a candidate for CoolSculpting? You can take this short quiz to find out if the CoolSculpting treatment might be right to help you finally reduce unwanted fat.
With more than 5 million CoolSculpting treatments provided worldwide, people everywhere are getting a better view of themselves. The first step to feeling better in your skin is finding a CoolSculpting provider near you.
Interested in taking the next step to boost your confidence? Learn more about Debra Messing's CoolSculpting treatment and find out if it could be right for you.