Debra Messing has sworn off all kinds of constricting undergarments, like shapewear, in favor of CoolSculpting® – the non-invasive treatment that helps contour your body by freezing away unwanted fat with no surgery and little to no downtime.
You Can Finally Burn Your Shapewear
The CoolSculpting fat-freezing treatment is FDA-cleared to eliminate stubborn fat in several parts of the body, including underneath the chin, thigh, abdomen and flank, along with bra fat, back fat, underneath the buttocks and upper arms.
Like most of us, Debra has areas on her body she would like to "smooth out." CoolSculpting is a body contouring solution to help her get the shape she wants without having to squeeze into uncomfortable shapewear.
Debra knows that maintaining a healthy diet and active lifestyle are vital while managing her busy schedule as an actress, spokesperson and a mother. She loves CoolSculpting because it is specially designed for those who have unwanted fat in targeted areas.
Debra has a busy television and film career and she's a regular on the red carpet. Now, with CoolSculpting, she doesn't have to worry if her gown will feel too tight ... the more form fitting, the better!
"If I could actually burn my shapewear, it would be the most liberating thing in the whole wide world! I'm getting the matches ready."

- Debra Messing
Fit Into Your Skinny Jeans Again
If you want to lose unwanted fat and look slimmer in your clothes, then CoolSculpting may be right for you. The CoolSculpting treatment can help both women and men get rid of those stubborn bulges, including obnoxious love handles and bra bulges.
In as little as three weeks, clothes can start to fit more comfortably, and you will experience the most dramatic results after 2 months. Your body will still continue to flush out fat cells for up to 4 to 6 months after treatment.
The CoolSculpting treatment has the ability to contour specific areas of your body, and can help reduce those pesky pockets of fat that seem resistant to a healthy lifestyle and exercise.
Do You Own Shapewear Garments?
Body Contouring Has Changed
Using shapewear for body contouring has been around for years to help people look slimmer. Even popular among "red carpet A-listers," shapewear garments are widely used by both women and men alike. Thankfully, body contouring has changed as modern technology has provided a solution!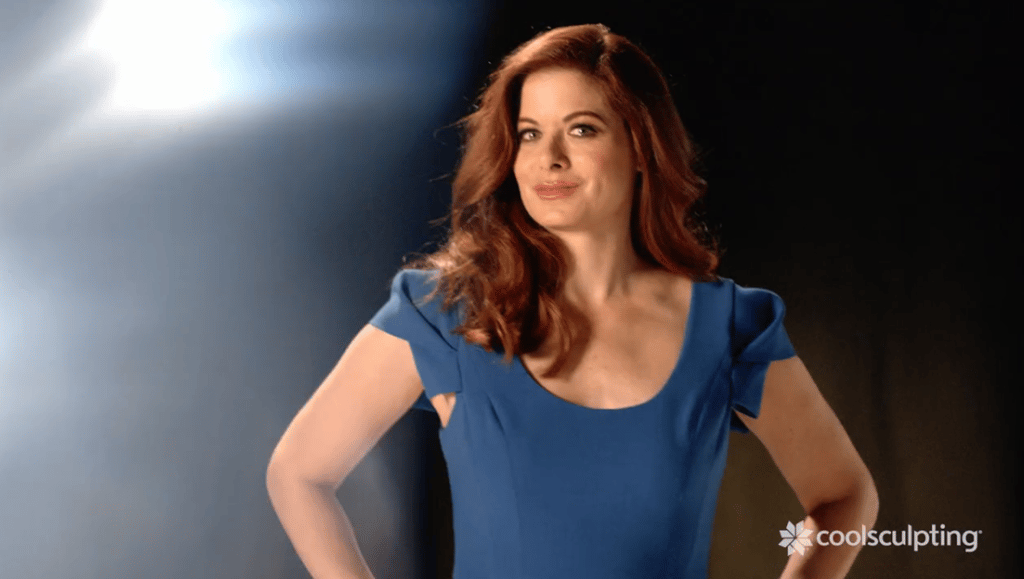 CoolSculpting is completely non-surgical, which makes returning to normal activities a typically easy process. Often times, people return to work after their CoolSculpting treatment is over.
Now, CoolSculpting can help you achieve the slimmer look you want without having to worry about the potential risks of long-term compression from shapewear garments. As the #1 non-invasive fat reduction procedure* and with millions of CoolSculpting treatments performed worldwide, it is proven to be a safe and effective treatment.
Join Debra in ditching your shapeware... for good!