The results are in – and others are noticing! Debra Messing shares her experience when friends and family first noticed her CoolSculpting® results.
Debra's photos often appear in popular magazines and websites, and her CoolSculpting results help her feel confident that she'll look great from every angle. For her, looking great and feeling great are an important part of her career as an actress.
Experience A More Sculpted You
Changes can be seen as quickly as three weeks after the treatment, and the most dramatic CoolSculpting results are visible after two to three months.
During wardrobe fittings, Debra loves that her clothes fit better, feel better, and look better! With CoolSculpting, those stubborn fat bulges start to disappear, leaving a more sculpted you. When you have the CoolSculpting treatment, fat cells freeze and start to die off.
"My physical therapist just last week said, 'something has changed, what's going on over here?' I told her what I had done and she said, 'I see a difference.' I was like, 'yes!' "

-Debra Messing
Long Term CoolSculpting Results
The CoolSculpting treatment can help both women and men get rid of those stubborn bulges, for good. CoolSculpting results speak for themselves. That's why Debra turned to CoolSculpting when she needed a little extra help to reduce unwanted pockets of fat that were resistant to a healthy diet and exercise.
How does CoolSculpting work? Fat cells that are frozen during the treatment, gradually die off, and then leave the body through its natural elimination process.
CoolSculpting results are long-term – the treated fat is gone for good! The non-invasive treatment works on those pesky love handles that nobody really loves and even that double chin you see in the mirror every morning.
You're Worth It
Debra's filming schedule can keep her busy, but she makes time to focus on her health and wellness. The CoolSculpting treatment is around 35-60 minutes, making it easy to do on a lunch break and return to normal activities immediately.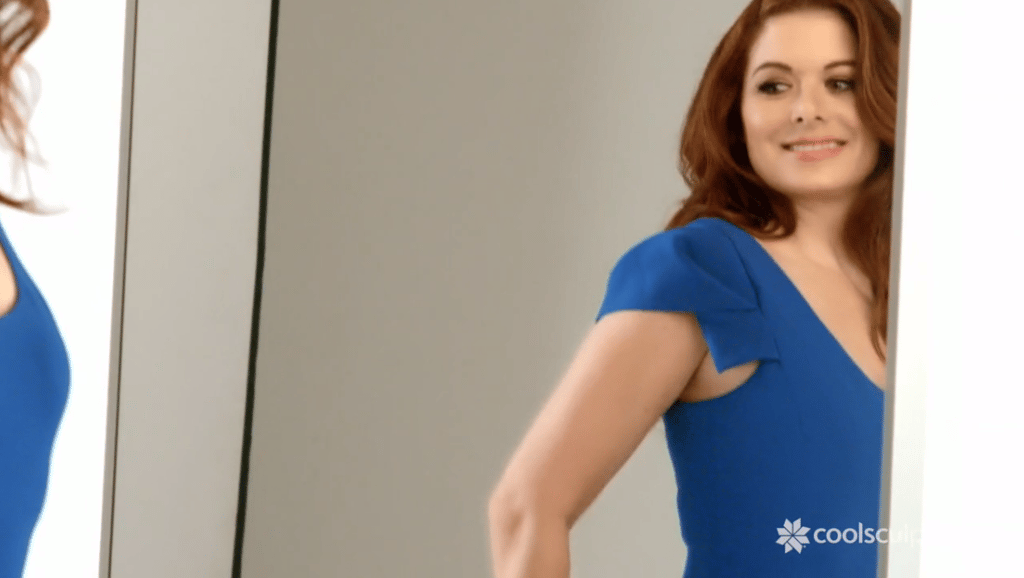 In just one – three months, the CoolSculpting treatment actually reduces the number of fat cells in treated areas by about 20% to 25%.
With over 6 million treatments performed worldwide, CoolSculpting is considered the world's number one non-surgical fat-reduction treatment.*
Want to learn more about CoolSculpting results? See real-life results from other CoolSculpting patients!