Have a Cool Moment coming up in your life? A high school reunion, wedding, or a big anniversary? No matter the moment, feeling cool and confident is key to creating lasting memories.
That's where CoolSculpting® comes in—the non-invasive fat reduction treatment helps people feel great, boost their confidence, and experience more #CoolMoments in their lives.
CoolSculpting Global Brand Ambassador, Debra Messing, has a few cool moments coming up in her life, including getting a star on the Hollywood Walk of Fame!
Debra Messing's Milestone #CoolMoments
This year, when Debra receives her star on the Hollywood Walk of Fame, she is looking forward to sharing the special moment with her family and friends.
Debra is proud of her body and works hard to maintain a healthy diet and balanced life, but everyone—including celebrities—has those stubborn areas that are hard to get rid of, no matter how hard you hit the gym.
CoolSculpting is great for those, who like Debra, make a healthy lifestyle a priority, but need a little help targeting unwanted fat resistant to diet and exercise.
CoolSculpting, an FDA-cleared, non-surgical treatment, has allowed Debra to freeze away unwanted fat in targeted areas without surgery and little to no downtime, making her ready for the spotlight for her big and small #CoolMoments.
#CoolMoments Aren't Always Big
Any moment in your life can be a cool moment. Whether it be getting ready for a high school reunion, or a wedding or even just a birthday, feeling good in your own skin is important.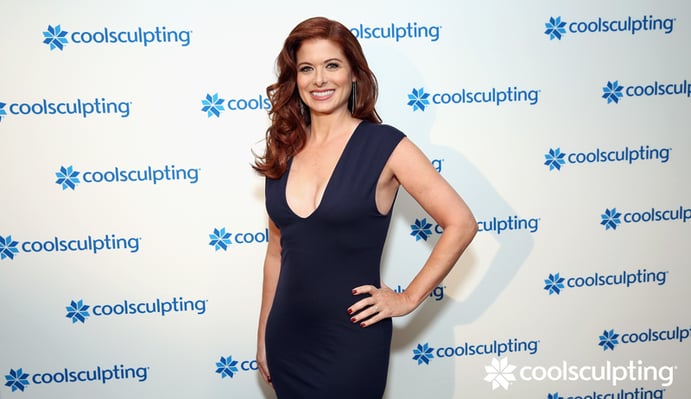 Not only is Debra a recipient of a star on the Hollywood Walk of Fame this year, but she is also single and wanting to look and, most importantly, feel her best.
CoolSculpting has given Debra a safe, effective way to reduce 20%-25% of fat cells in a treated area with results seen as early as three weeks. This has helped her feel confident, authentic, beautiful and ready to step out into the world and start dating.
"There's no perfect (moment). You don't need to say, well I'm not getting married so I shouldn't do it. Do it for yourself."
- Debra Messing
What Are Your #CoolMoments?
More than six million CoolSculpting treatments have been performed in over 80 countries around the world, helping people feel great for their #CoolMoments. CoolSculpting is performed in a medical office, under the supervision of a licensed physician.
With patented built-in safety measures, it is the only cold-based, non-surgical body contouring treatment cleared by the U.S. FDA.
Do you have stubborn fat that is resistant to diet and exercise that you just want to get rid of for your cool moment? Everyone has a cool moment!
What Cool Moment Are You Looking Forward To This Year?
Feel confident, authentic and look great from every angle for all your #CoolMoments with CoolSculpting.