Ian Poulter's Coolsome Challenge Goes "Euro"
Golf is a mental game. You have to do whatever it takes to keep your mind focused – even if that means wearing plaid slim-fit trousers and a matching visor. Because, as the adage goes, "if you look good, you feel good, and if you feel good, you play good."
No one knows more about golf attire than pro-golfer, Ian Poulter, historically known to be one of the loudest dressers on tour. But Ian isn't just known for bringing bold European fashion statements on the course. He's also notorious for being a wisecracker.
Combine Ian's fashion sensibility with his brassy, wisecracking bravado, you get Episode 2 of Ian Poulter's Coolsome Challenge.
Watch as our foursome of lovable – and gullible – competitors learns how to dress and keep their cool on the course, while Ian takes them to task in true Not Cool fashion.
Stubborn Belly Fat Cramping Your Style?
Wearing unflattering, tight-fitting "Euro" threads to hide your belly fat is Not Cool, fellas.
When it comes to getting rid of that stubborn fat, particularly around the midsection, it's easier said than done. But you don't have to give up. You don't have to wear that baggy shirt and sacrifice style for comfort – that would be So. Not. Cool.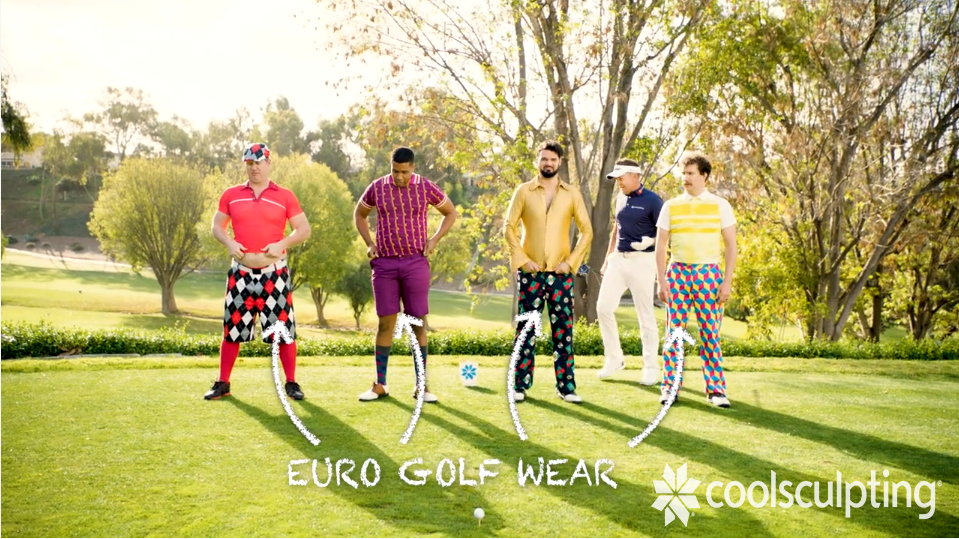 Whether it's at the gym, around the office, in your day-to-day grind, or with your own foursome on the golf links, CoolSculpting®, the FDA-cleared, nonsurgical fat reduction treatment with little to no downtime, can help get rid of that stubborn belly fat.
The Coolsome's Next Not Cool Challenge...
In "Play it as it Lies," the third installment of Ian Poulter's Coolsome Challenge, Ian gets downright diabolical. Get ready as he continues to run the Coolsome through the ringer and puts the guys in some of the most uncomfortable positions imaginable on the golf course.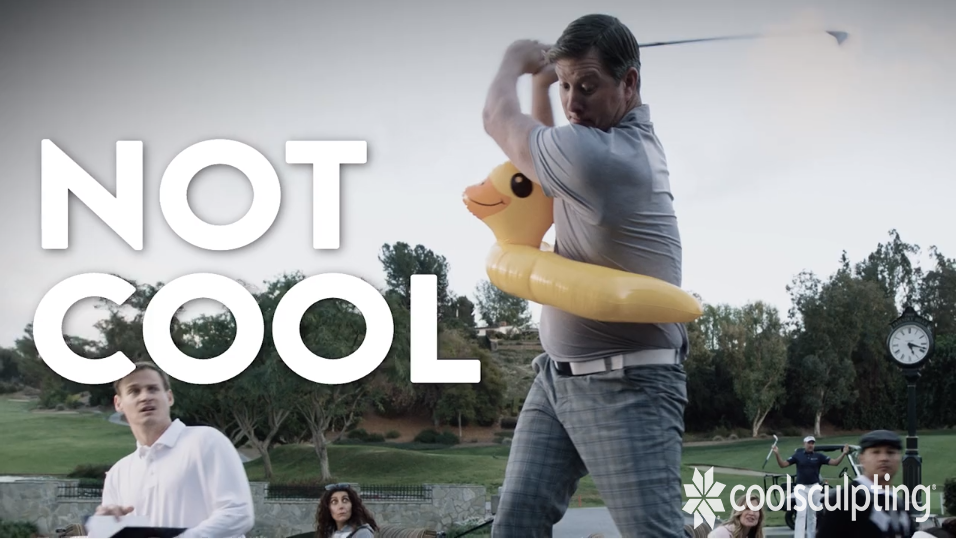 Attend a CoolEvent to Learn More About CoolSculpting®
Ready to learn firsthand how CoolSculpting® works and if it's right for you?
Attend a CoolEvent, where you can drop by your local CoolSculpting® provider's office, chat about fat with prospective patients, watch an actual patient demo, and receive a consultation from a CoolSculpting® specialist. If you like what you see, you can even book your treatment right then and there.
What's cooler than that?
Want to Win a CoolSculpting® Treatment?
If you think CoolSculpting® for stubborn fat sounds COOL, try your hand at winning a treatment! You can enter weekly from January 22, 2018 through October 28. 2018.* See sweepstakes terms and conditions for details.
*NO PURCHASE NECESSARY. Legal residents of the 50 United States (D.C.) 18 years and older. Ends 10/28/18. To enter and for Official Rules, including odds, and prize descriptions, http://www.coolsculptingsweeps.com. Void where prohibited.