In His Third Coolsome Challenge, Ian Poulter Plays by the Rules
Well… sort of.
We all know in the game of golf there are rules. Lots of them. The rulebook is 231 pages long! Many of those rules are straightforward, for instance, Rule 13:
"The ball must be played as it lies."
Every player on tour knows the Rules of Golf inside and out, and Ian Poulter is no exception, which he makes clear in our third installment of Ian Poulter's Coolsome Challenge.
In Episode 3, "Play It as It Lies," our pugnacious pro golfer, Ian Poulter, takes Rule 13 to its literal extreme, and as a result, the Coolsome wind up in some of the most impossibly unplayable situations on the course – both in- and out-of-bounds.
The only relief from these tough lies… is comic relief.
Aside from dealing with outright impossible and awkwardly uncomfortable situations on the course, you shouldn't have to feel uncomfortable off the course. Tackle stubborn belly fat with CoolSculpting®, the FDA-cleared nonsurgical body sculpting treatment.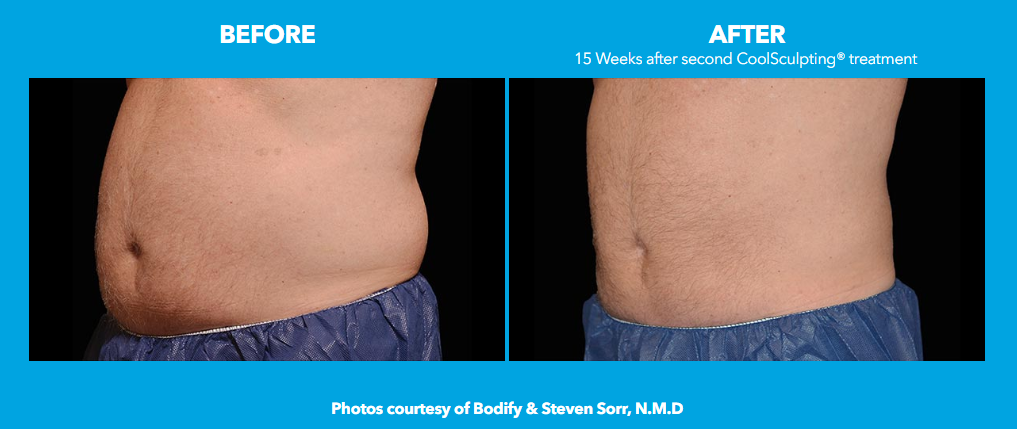 Freezing Away Stubborn Belly Fat With CoolSculpting®? Now, that's COOL!
With the millions of treatments completed, clearance by the FDA, and advanced technology that has been analyzed in controlled clinical studies and described in more than 100 peer-reviewed publications, CoolSculpting® is the safe and effective way to get rid of that unwanted fat.
But if you still find yourself asking, "Is CoolSculpting® safe?" go ahead and review our FAQs, or request a call from a CoolSculpting® specialist today!
The Coolsome's Final Challenge
Just when you thought things couldn't get more "Not Cool" for the Coolsome – they do. In Episode 4, "Swing With Zing," Ian employs a little device dubbed "The Ab Jolter," as the final Not Cool test of the Coolsome's golf swings... and midsections.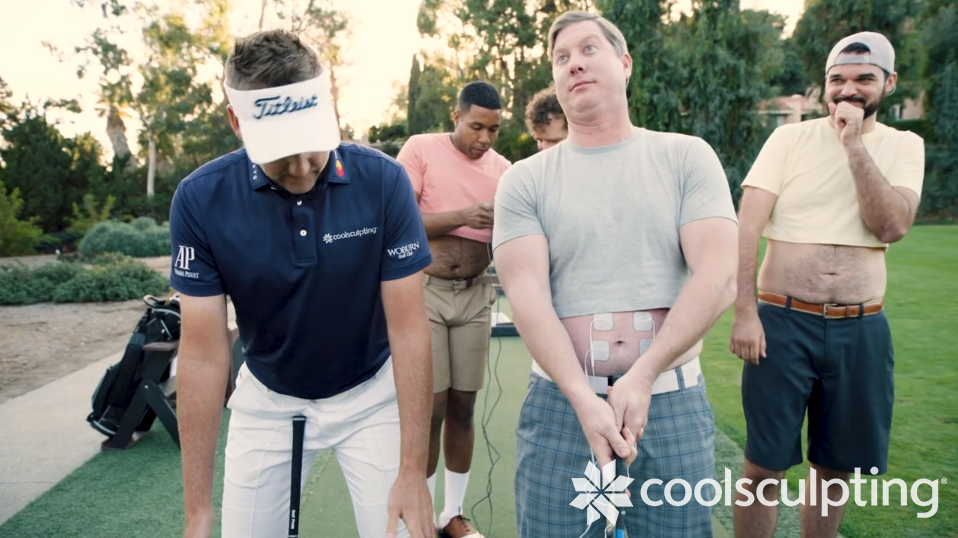 Want to Learn More About CoolSculpting®?
CoolSculpting® uses a unique technology called cryolipolysis. This technology enables precise cooling and provides safety by only affecting fat cells while sparing skin, nerves, and muscle - once the treated fat is gone, it's gone for good! CoolSculpting® is cleared to treat 9 different areas: the abdomen, flanks, banana roll, thighs, bra fat, upper arms, back fat, the submental area (double chin) and the submandibular area (below the jawline). With each treatment, you can lose up to 20% - 25% of the fat in the treated area.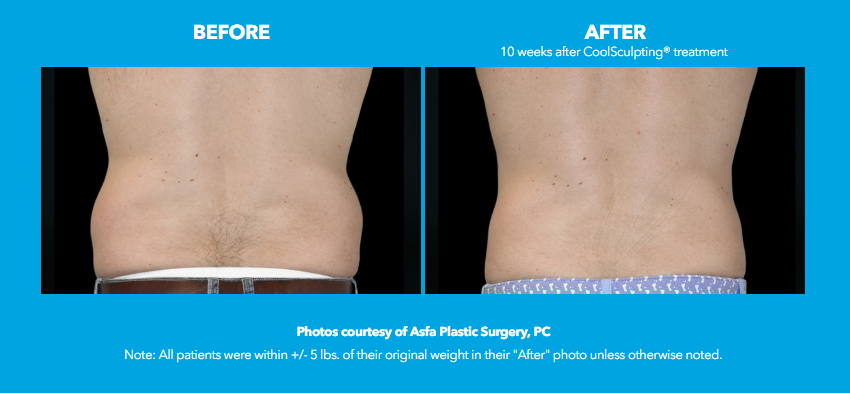 Ready to learn firsthand how CoolSculpting® works and if it's right for you?
Attend a CoolEvent, where you can drop by your local CoolSculpting® provider's office, chat about fat with prospective patients, watch an actual patient demo, and receive a consultation from a CoolSculpting® specialist. If you like what you see, you can even book your treatment right then and there.
What's cooler than that?
Ready to Take the Next Step in YOUR CoolSculpting® Journey?