Body Contouring with CoolSculpting®
Around the office, at the gym, even during happy hour with friends, everybody seems to be talking about body contouring these days.
People choose a body contouring treatment like CoolSculpting to eliminate or reduce pockets of fat that persist in spite of intense fitness routines or dieting. It's applied to a variety of areas, including upper arms, under the chin, thighs, bra fat, back fat, underneath the buttocks, and the infamously stubborn love handles and belly area.
As body contouring has skyrocketed in popularity, however, many still think it only involves risky, invasive surgery with lengthy, painful recovery periods.
Luckily, those days are over. With FDA-cleared CoolSculpting, there's no surgery and little to no downtime; plus, the fat freezing treatment is safe and effective.
CoolSculpting® Has Changed the Game.
CoolSculpting has become a premiere body contouring option, because the treatment takes as little as 35 minutes, is nonsurgical and requires little to no down time. Plus, once the treated fat is gone, it's gone for good.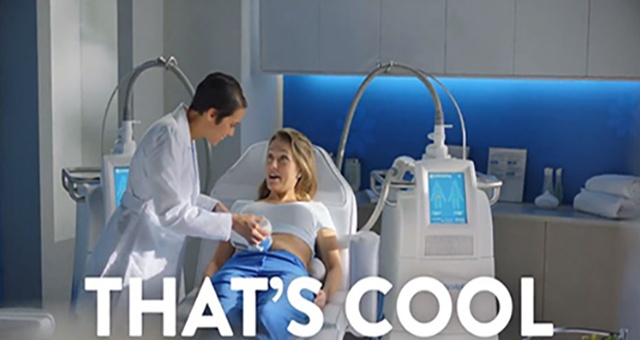 How CoolSculpting® Works
CoolSculpting contours the body utilizing a technology called Cryolipolysis®, which was discovered by Harvard scientists. By freezing targeted pockets of fat with cold temperatures, the treatment kills off 20%-25% of treated fat cells, and shortly after, your body naturally eliminates those treated cells through the lymphatic system.
Plus, once the treated fat is gone, it stays gone. Voila! Body contoured!
Results That Last
In as little as three weeks following the treatment, patients can begin to see results, with the most dramatic results coming after three months. Some patients may even see a continued reduction up to six months post-treatment.
As satisfied a CoolSculpting patient, Johnny Weir can attest. He fine-tuned his phyisque with this cutting-edge, fat-freezing technology to stay on top of his game this winter.
TV's Dr. Paul Nassif Offers CoolSculpting®
Dr. Paul Nassif is a big believer and early adopter of CoolSculpting. His patients, who include high-profile celebrities, often are looking for a nonsurgical alternative to liposuction to get rid of stubborn fat. CoolSculpting is an ideal body contouring solution for those who have some stubborn belly fat, but don't want surgery or downtime.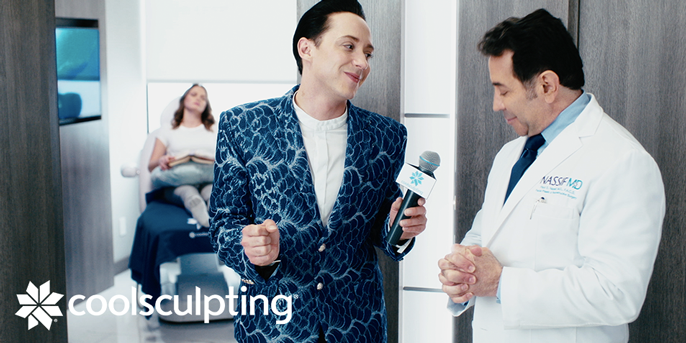 But you don't have to be a Hollywood star to be a great CoolSculpting candidate. In fact, more than 6 million CoolSculpting treatments have been performed in over 80 countries worldwide!
Want to Win a CoolSculpting® Treatment?
If you think CoolSculpting for stubborn fat sounds COOL, try your hand at winning a treatment! You can enter weekly from January 22, 2018 through October 28. 2018.* See sweepstakes terms and conditions for details.
*NO PURCHASE NECESSARY. Legal residents of the 50 United States (D.C.) 18 years and older. Ends 10/28/18. To enter and for Official Rules, including odds, and prize descriptions, http://www.coolsculptingsweeps.com. Void where prohibited.